Amana Academy Kindergarteners Win Unicef Kid Power-WWE: Classroom Comback Sweepstakes Worth $2000
How do you get students excited about math and science while at the same time keeping them active and engaged in service learning? At Amana Academy, Kindergarten teachers were introduced to the Unicef Kid Power Philanthropic Platform by a 5th grade colleague, and they saw it as the perfect way to get kids moving in the classroom while making meaningful connections and contributions along the way.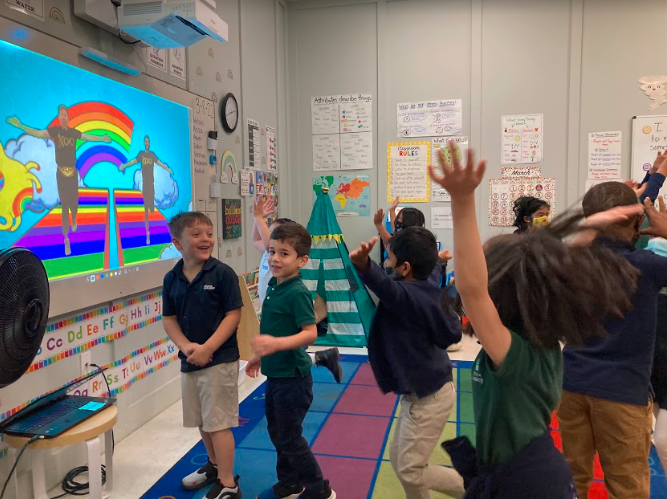 According to their website, "UNICEF Kid Power®, a program of UNICEF USA, is an interactive video platform continuing to grow its U.S. reach by empowering students to unlock impact for children in need globally and locally. When students participate in the program, they also unlock powerful health and educational outcomes for themselves. UNICEF Kid Power combines philanthropy and fun with a focus on social-emotional learning (SEL) and mental health, child rights, and equity and access for all students."
Students started the challenge back in February, and quickly got excited about watching their impact grow over time. According to Kindergarten teacher, Ms. Lane, "Kindergarten is very excited about their service learning project this semester. All four classes are participating in the Unicef Kid Power challenge, and each video watched has a different purpose in the classroom – whether that be a movement break, quiet meditation or yoga, and even social-emotional support. ALL four classes are consistently making the top 15 list GLOBALLY due to their participation!"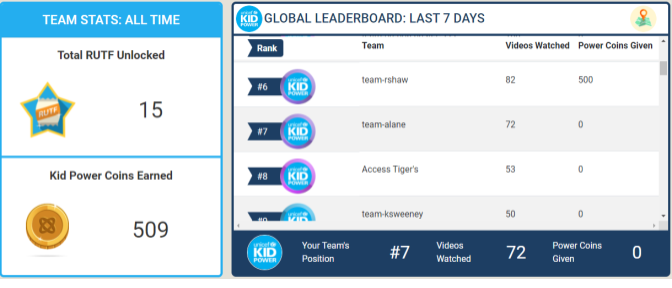 So how does it work? For every ten videos watched, a protein rich meal pack (RUTF) is sent to malnourished children around the world. After watching each video, one tenth of a star is filled in and 1-7 coins are earned. Since it takes ten videos to fill the star, it has been a fun way for students to practice their ten addition skills with their friends and grappling with what they can donate with their current coin value. They also work on answering the question – "How many more?" to fill up the star meter to ten. Students also had the option to use the coins they earned to plant trees in the local community, which connected to their science lessons around the importance of trees in our lives.  
Amana Academy's mission is to prepare students for high academic achievement, beyond what they think possible, so they become active contributors to building a better world – and it's clear that it starts with even the youngest of students.  Kindergarteners were able to donate 186 meals and plant 118 trees with all of their effort.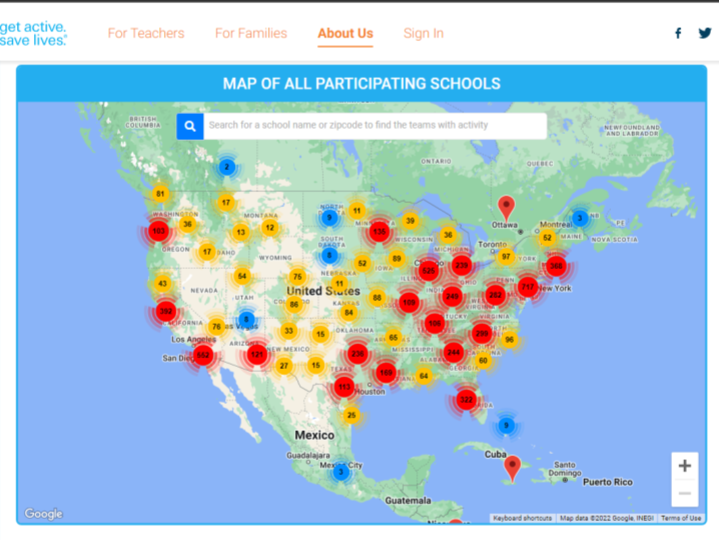 As you can see from the map above, there were schools all over the country (and all over the world) that participated in the Unicef Kid Power challenge.  Little did Amana's Kindergarten crew know that they were on track to become one of 4 schools globally to win a $2000 sweepstakes that UNICEF was running in partnership with WWE. From Kimberly Laney, Deputy Director, Corporate Partnerships Development for UNICEF USA, "Thanks to YOUR participation in UNICEF Kid Power, Amana Academy has been selected as a winner of the UNICEF Kid Power-WWE: Classroom Comeback Sweepstakes!  We are recognizing you and your school as WWE Community Champions and awarding a $2,000 grant from WWE that can be used to purchase resources for your classroom."