As a network of public charter schools, Amana Academy, Inc. is its own non-profit organization. While charter schools do receive operating funding from their authorizers, they do not receive funding for their buildings, maintenance, technology, or any of the additional programming that makes them unique and sets them apart from their traditional public school counterparts.  
Amana relies on generous donations from the parents in our school communities, alumni families, grandparents, as well as from mission-aligned local and national foundations and corporations. Your gifts to our schools help us fulfill our mission to prepare students for high academic achievement, beyond what they think possible so that they become active contributors to building a better world. 
MAKE A GIFT
Outright gifts are 100% tax-deductible up to 50% of the donor's adjusted gross income. You can make a one-time or recurring donation online via our secure online giving portal, or mail your donation to Amana Academy, Inc., 285 South Main Street, Alpharetta, GA 30009
GET INVOLVED
Is your organization looking for ways to make a big impact? Do you have a group of volunteers who want to give back to the community? We'd love to partner with your business or community service organization on projects at our two campuses.  
SERVE ON A COMMITTEE
Do you have expertise in fundraising, marketing, public relations, legal or financial matters? We'd love to talk to you about getting involved on one of our Board committees.  
THANK YOU TO OUR COMMUNITY OF SUPPORTERS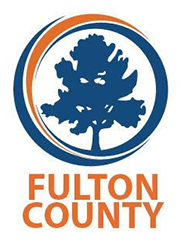 Reading Intervention
Teacher Support