What is the Beautiful Spaces Campaign?
Amana's Beauty comes from our rich diversity and ethic of stewardship. The Beautiful Spaces campaign is our annual fundraising effort that supports physical improvements to our learning spaces. Creating Beautiful Spaces that Promote Learning is one of EL Education's Core Practices. Amana is a fully credentialed and Mentor EL school,  leading the nation in innovative, student-engaged learning. So of course we would weave the idea of "Beautiful Spaces" into our efforts to engage our community. So what is this all about, you might be asking… 
Creating Beautiful Spaces that Promote Learning EL Core Practice 25
"In the EL Education model, the physical space of the school reflects and supports the learning environment and the values of the school. When people enter the school, they are immediately aware of being in a place that celebrates learning. The walls are filled with high-quality student work showcased in common spaces and classrooms. Student work is displayed in a way that honors the work, giving parts of the school a museum quality that inspires student and community pride. Work is often supported by explanatory text that includes student voice and reflection. The mission of the school is evident to guests, students, and teachers throughout the building." 
That's what EL says about Beautiful Spaces, and we could not agree more! Feel free to read more about Core Practice 25 Beautiful Spaces here.
During the Beautiful Spaces campaign, our community has the opportunity to Create Beautiful Spaces that Promote Learning by making a donation to our Annual Fund. Have you seen the new gleaming white exterior paint with subtle grey trim? Have you seen the fresh interior paint and cafeteria renovations? Last year our Annual Fund helped us purchase new furniture for most of our classrooms. This year's Beautiful Spaces campaign will support our Specials and Connections classrooms at Amana Academy – new STEM lab equipment, new equipment for Adventure PE, furniture for our art room… the possibilities are endless when we come together to beautify our community spaces. We have a lofty goal of $100,000, and we are already 25% of the way there. Far bigger than our financial goal is the importance of participation—we want every student and every family to feel like they have been a part of Creating Beautiful Spaces. 
There are a couple of ways you can make your donation:
Amana Academy
285 South Main Street
Alpharetta, GA 30009
Who we are
Amana Academy, Inc. has a 17-year track record of empowering students to go beyond what they think possible, to not only achieve exceptional academic results, but to also go on to lead a better world with intercultural understanding and fluency as critical-thinking changemakers.
Our flagship K-8 school in Alpharetta serves 800 Fulton county students who are wonderfully diverse in ethnicity, religion and economic status. We opened our west Atlanta campus in partnership with Girl Scouts of Greater Atlanta on their Camp Timber Ridge property in Mableton on August 8, 2022 serving students from West Atlanta, South Cobb and South Fulton counties. Our ongoing efforts to share our unique anti-bias teaching practices and cultural competency have no geographical limits.
Charter schools like Amana are intended to be crucibles of innovation, with the autonomy to try new things and implement programs that have the potential to reform our outdated education system. At the same time, we are held accountable by our authorizers to outperform the district and the state on metrics such as standardized tests and school culture (i.e., behavioral outcomes).
Amana's innovations are rooted in:
Our nationally

Credentialed EL Education

framework (an

educational reform model that was born out of a collaboration between the

Harvard Graduate School of Education and Outward Bound)

Our

GaDOE Certified Expeditionary STEM

program

Our nationally recognized

Culture & Character

program that encourages

a

"We Are Crew, Not Passengers"

mindset.
Who We Serve
Amana's student population is one of the most diverse in the Metro-Atlanta area. No single racial or ethnic group makes up a majority of our student body and approximately half of our students come from economically disadvantaged households. Our families claim over 40 countries of origin, with 26 different languages being spoken in their homes. Over the last several years, there has been an effort to ensure that our staff and our board are representative of the students that we serve in order to provide a culturally responsive and educationally equitable learning environment, There is still room for improvement, but we're making real progress. Below are some detailed data.
Our kids and teachers rise to the challenge. Students consistently score on par with, if not better than, their peers in other Fulton County Schools (even schools with far lower economically disadvantaged populations) on state standardized tests. We are able to motivate and grow children in a given school year at a faster rate than 99% of students across the state of Georgia. That doesn't happen by accident, but by intention. Amana has developed a culture where each step taken is measured to ensure equitable, culturally responsive classrooms that meet all students where they are. 
"I think that the most amazing part of Amana's success is that
they've created an environment where all students belong
." ~ Paula Herema, EL Education
STUDENT DEMOGRAPHICS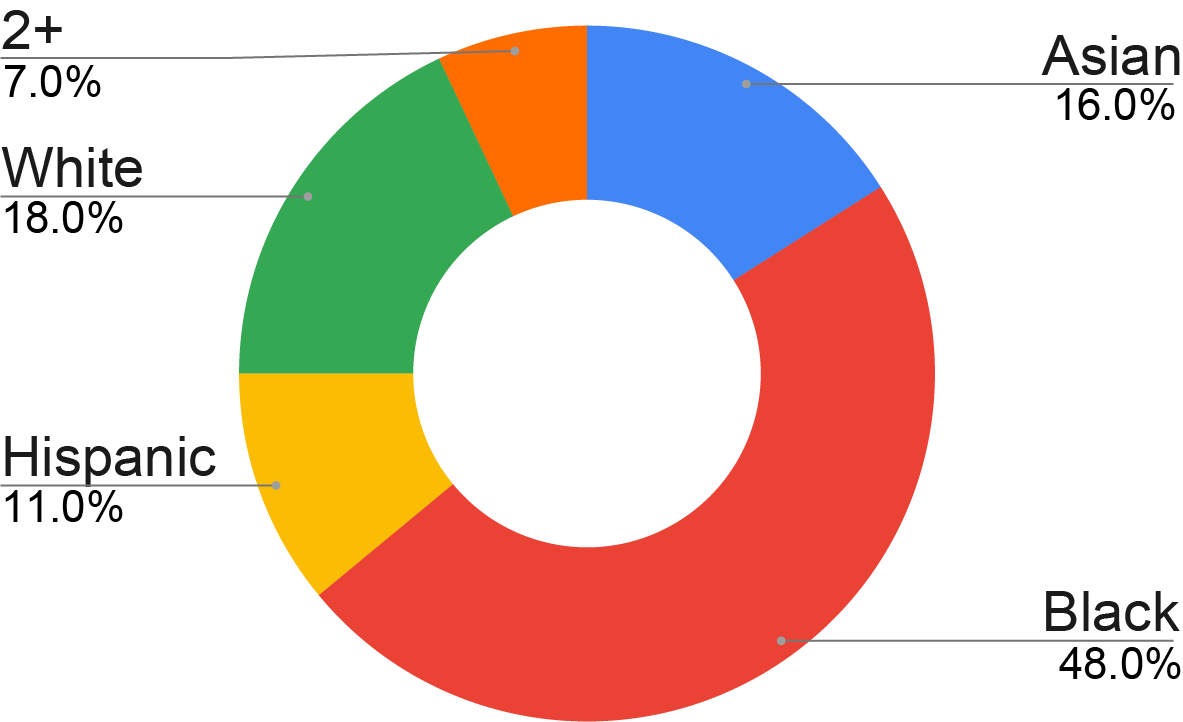 STAFF DEMOGRAPHICS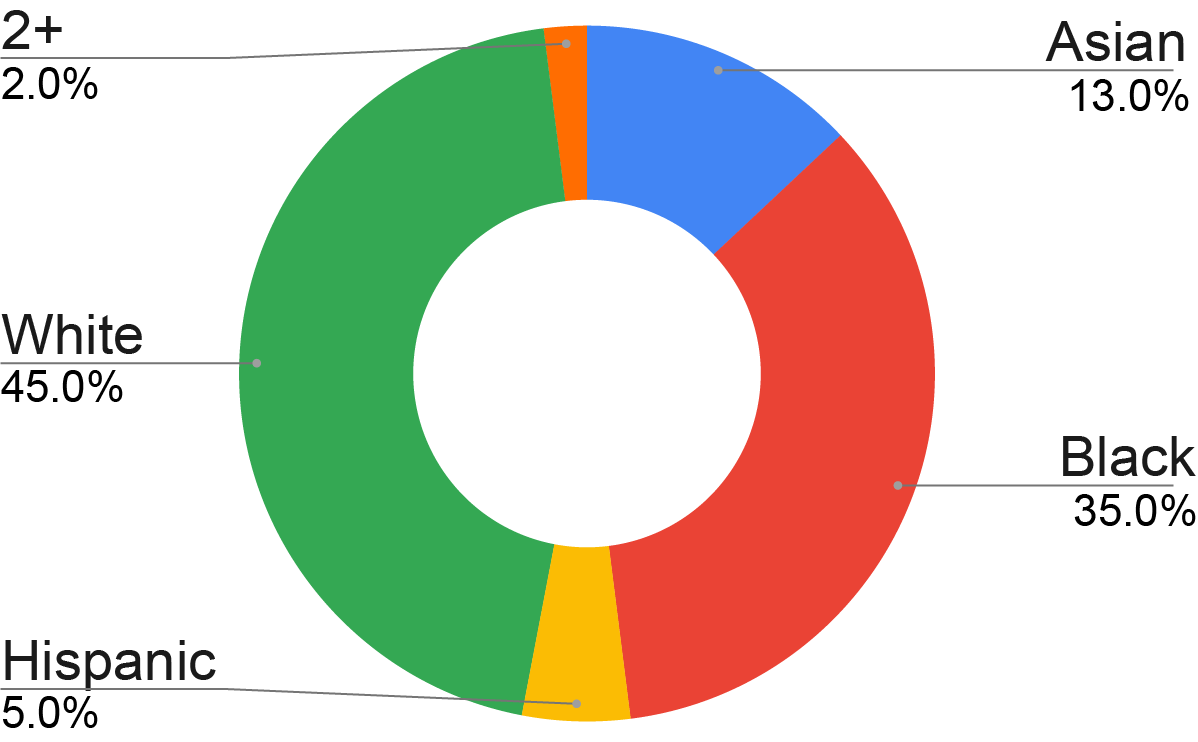 BOARD DEMOGRAPHICS