Amana Academy Innovates to Celebrate 15 Years of Building a Better World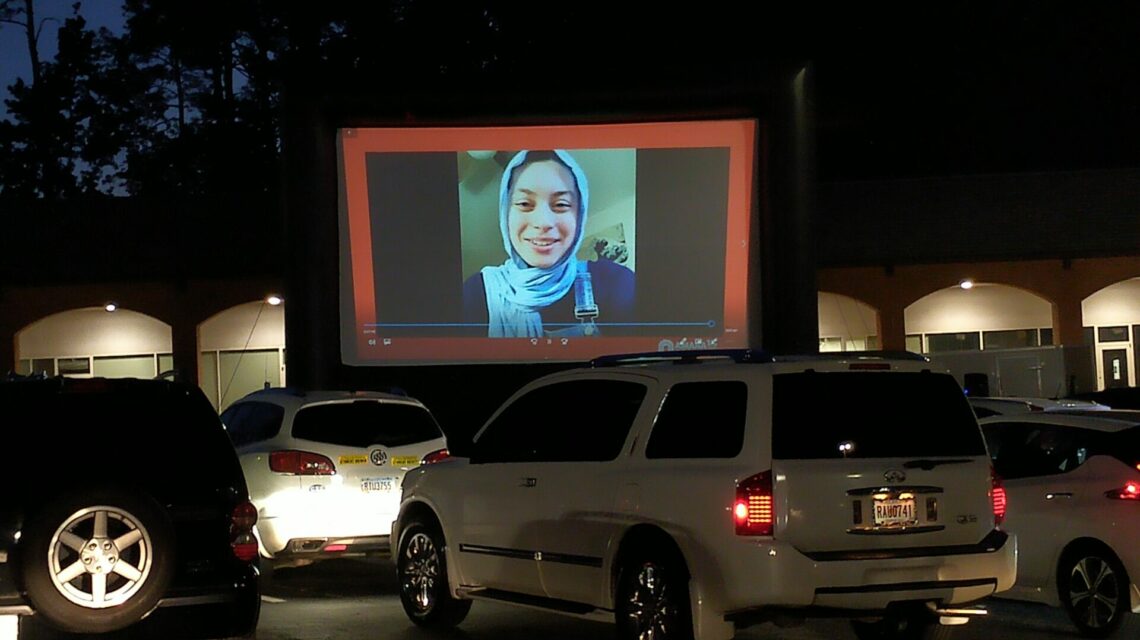 Back before the pandemic, Amana Academy staff and parents were making plans for a series of events to commemorate the school's 15th anniversary during the 2020-2021 school year.  There were talks of a speaker series, perhaps a banquet, and a culminating birthday celebration-style event in the spring.  When COVID-19 hit, and lockdowns went into effect, all planning stopped.  Attention shifted to delivering lessons virtually and caring for the social-emotional well-being of students and teachers; and then as time went on, plans to safely and effectively reopen the school for face-to-face instruction.
All of a sudden, a whole year had passed and it was spring. The school year was quickly coming to an end, and it was still the school's 15th anniversary year. A plan was formed to provide a fun, socially-distanced drive-in event. Invitations were issued, a screen was rented, a stage was procured, an FM transmitter was purchased, and the school arranged for a DJ to provide entertainment.  Alumni, staff and students were invited to submit short videos; live speakers were arranged, and birthday cupcakes were ordered. 
The event happened in conjunction with EL Education's Better World Day, a day when students across the country take action to co-create a better world in partnership with their local communities, connect with each other, and celebrate meaningful student work. As such, the theme for Amana's event was "Celebrating 15 Years of Building a Better World." Video submissions outlined how Amana is preparing its students to make the world a better place, and students and alumni spoke on topics ranging from providing medical care for refugees, working on a research project related to drug efficacy for COVID-19 patients, and living up to Amana's motto, "We Are Crew, Not Passengers," in their everyday lives. 
Live speakers at the event included founding teacher Hana Arslan, who said, "I am a very proud Arabic teacher at Amana who makes the world a better place by learning, growing, and connecting my students to other cultures, to other languages, to people, to history, and to traditions." Also included was Alumna Zana Murrie, a high-school senior who is dual enrolled at Georgia State. Zana founded a non-profit organization called Food For All, which aims to spread awareness about global hunger issues, all while finishing high school and completing an associates degree. 
The event culminated at sundown with a 30-minute video compilation from students, staff and alumni wishing the school a happy anniversary and telling the audience how they are building a better world.  It was projected onto a 40-foot screen and broadcast directly to event-goers' cars via FM transmitter purchased by the school's PTO.  Attendees commented on the innovative solution to the unique problem of gathering 200+ people safely during a pandemic. "I can't believe Amana has its own radio station!" one person remarked. You can view the video here.   
Putting together this event really pushed the school's staff to get creative with solutions. And it paid off – attendees were thrilled to have a way to gather and see their students' friends and families, even if it was through a car window.  And current families were inspired by the stories they heard from Alumni who are actively contributing to building a better world every day.