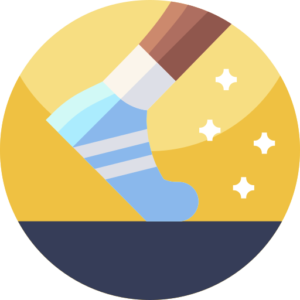 Team Leads:
Coach Amr Omar, Coach Everett, Coach Rice
Club description: Track and field is a sport that includes athletic contests based on running, jumping, and throwing skills.  For our middle school team (grades 6 – 8), we'll be competing in sprints, hurdles, throws, sprint relays, jumps, and distance running at meets across Georgia. Practices will be held on Mondays through Thursdays at 3:45pm, behind the Amana gym, and the team will then head to Wills Park. Practices will vary, but will include different types of runs, drills, exercises and even the occasional ultimate frisbee game to help athletes develop speed, strength & endurance.
Skills Gained: Students will develop speed, strength & endurance throughout the season. By the end of the season, students should be able to comfortably run 3 miles, improve their times for the 1-mile & 2-mile events, and have a better sense of pacing while running. Students will also learn to appreciate the bonds, encouragement and teamwork that comes with being part of a competitive sports team.
Start Date: 1/9/23 
Grades: 6-8
Offered: 4 days per week
Day: Monday, Tuesday, Wednesday, Thursday
Time: 3:45pm-5:00pm
Location: Behind the gym & Wills Park
Semester: Spring 
Cost: $100
More info: Amana Middle School Track & Field Overview
Contact
Amr Omar
iamromar@gmail.com 
TRACK & FIELD TEAM: SPRING SEMESTER PAYMENT: