Club: Bmor Basketball Elementary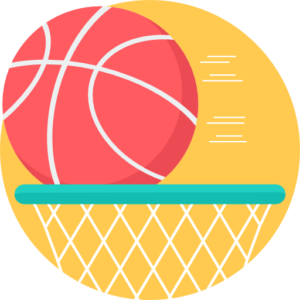 Student Lead: Bmor Athletic Academy
Club description: Whether your child is just learning the sport or can a slam dunk like a pro, Bmor Athletic Academy is the place to be. Your child will learn the fundamentals, improve their skills, engage in competitive games, and form friendships. 
Start Date: Fall 2023
Grades: 2nd-5th
Location: Amana Academy
Fee: $100/semester
Day: Tuesdays, 3:45 – 5:00 pm
Contact: Coach Jazz
Phone: 443-763-7244
Email: bmorebodyathletics@gmail.com
Our basketball camp is designed to promote physical activity, teamwork, and fundamental basketball skills among students. We believe that this program aligns perfectly with Amana's commitment to holistic education and healthy living. Our camp focuses on teaching the fundamentals of basketball, including dribbling, passing, shooting, and defense, in a fun and engaging way suitable for young learners. 
BMOR Benefits
Physical Fitness: Improved physical fitness and coordination 
We emphasize the importance of physical activity, promoting healthy habits and active lifestyles among students. 
Team Building: Enhanced teamwork and social skills
Through various team-oriented drills and games, students will learn the value of cooperation, communication, and sportsmanship. 
Inclusive Environment:  Boosted self-confidence and self-esteem 
Our experienced coaches are dedicated to creating an inclusive and encouraging atmosphere where every child feels valued and supported. 
Fun and Games: Introduction to a lifelong love of basketball and sports 
We incorporate friendly competitions and games to keep students motivated and excited about learning basketball.